Pastoral Care is concerned with the dignity and growth of the person. It is a responsibility entrusted to all members of our community.
Inspired by our motto, "Strength and Gentleness, we are committed to love one another in a supportive Catholic community where a sense of welcome and belonging is fundamental. The School is sensitive and responsive to the needs of the wider community and supports social justice initiatives such as church appeals, community appeals and charitable organisations. Our Annual Christmas Hamper initiative supports many families in outback communities.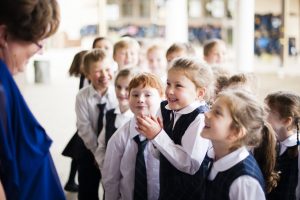 At the core of Pastoral Care at St Martin's Catholic School are the following programs:
Positive Behaviours for Learning (PBL)
Seasons for Growth Program
The Buddy Program
The Senior Students Leadership Program
St Martin's Catholic School is a force for healing, reconciliation and liberation through our restorative practices, grievance procedures and discipline guidelines. Our school policies promote forgiveness, acceptance and growth.